I was just beginning to get bored with my cleansing oil when I received a surprise container of Banila Co. Clean It Zero Cleansing Balm from Mootta. Mootta, for the unfamiliar, is a South Korean-based online shop dedicated to bringing the newest trends in SoKo fashion, beauty, and skin care to the rest of the world. They were kind enough to send me a couple of items to try, and the Banila Co. Clean It Zero turned out to be a welcome surprise!
What is it?
Banila Co. Clean It Zero is a "sherbet type cleansing cream" that promises to remove dirt, makeup, and oil without drying the skin or leaving behind a greasy residue.
Ingredients (Thank you Diana and Reinnah for your translation help!):
Mineral Oil, Cetyl Ethylhexanoate, PEG-20 Glyceryl Triisostearate, PEG-10 Isostearate, Polyethylene, Butylene Glycol, Water, Rubus Suavissimus (Raspberry) Leaf Extract, Aspalathus Linearis Lead Extract, Viscum Album (Mistletoe) Leaf Extract, Angelica Polymorpha Sinesnsis Root Extract, Papaya Fruit Extract, Acerora Extract, Epilobium Angustifolium Flower/Leaf/Stem Extract, BHT, Butylparaben, Acid Red 18, CI 15985, Spice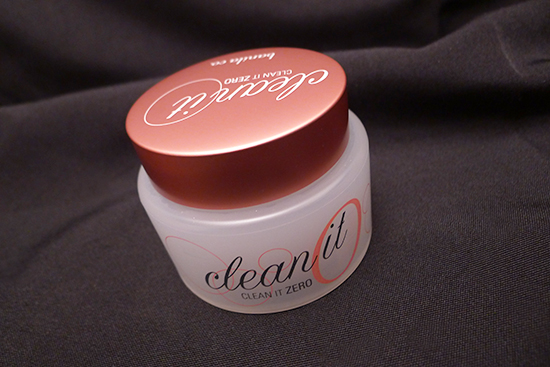 This cleansing balm formula contains a wide variety of antioxidant rich extracts, but the ingredients most worth noting include:
Mineral Oil – There's all kinds of trash talk about mineral oil floating around, but the truth is, mineral oil is a safe, fantastic skin care ingredient, and there's plenty of scientific evidence to support this. Mineral oil is actually an amazing cleansing ingredient, especially for those who are prone to blackheads. Mineral oil molecules are too large to enter pores, so it's noncomedogenic, and massaging into the skin as a cleansing agent on a daily basis actually helps dislodge stubborn blackheads. Additionally, it provides emollient moisturizing benefits, even when used as a wash-off product. I'm a fan!
If you're interested in reading more about the efficacy of mineral oil, check out this spectacularly detailed study from the International Journal of Cosmetic Science: A Review on the Extensive Skin Benefits of Mineral Oil (Rawlings, A. V. and Lombard, K. J.)

Papaya Fruit Extract – Papaya contains enzymes that act as exfoliants, helping to remove dead skin cells and providing an overall brightening effect.
Acerora Extract – Better known as cherry extract, this ingredient contains antioxidants such as vitamins C and A, as well as mineral salts, which can help perk up tired, dry skin.
According to COSDNA, Banila Co. Clean It Zero contains no red flags in terms of potential irritants or acne triggers.
Performance
Packaging
Banila Co. Clean It Zero comes packaged in a sturdy little tub container. It's made of plastic, but looks like frosted glass. The package design is very sleek, and I'm a big fan of the smooth, pink, metallic look of the lid. It's an exciting tub to have sitting on my sink.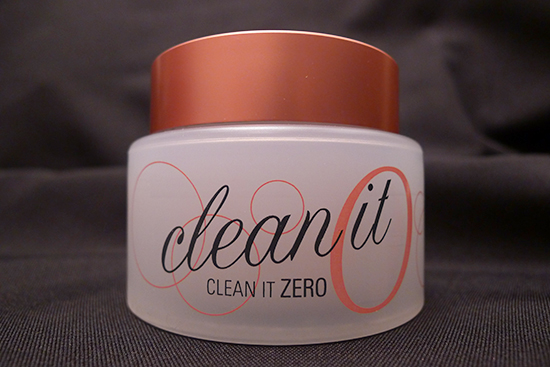 For those who have qualms about the unsanitary potential of tub packaging, this product does come with a plastic spatula. I personally prefer to use clean fingers to dispense this product.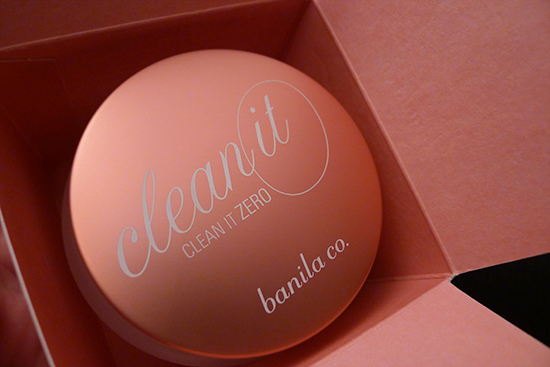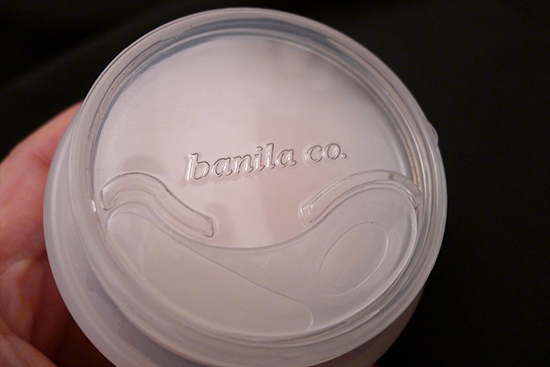 Smell
Banila Co. Clean It Zero doesn't have any added fragrance, but it does have a very pleasant, vaguely floral-fruity smell. It actually reminded me a lot of the Bath & Body Works Cherry Blossom fragrance line. It's not overpowering, and completely disappears as soon as the product is rinsed away.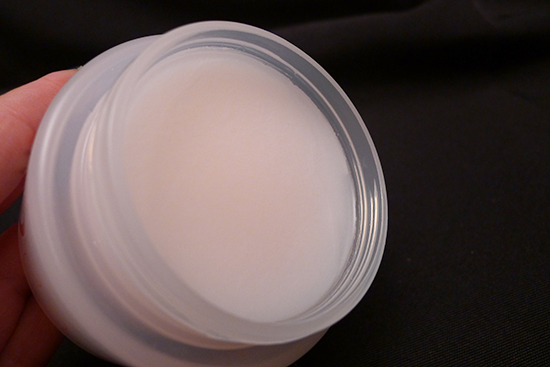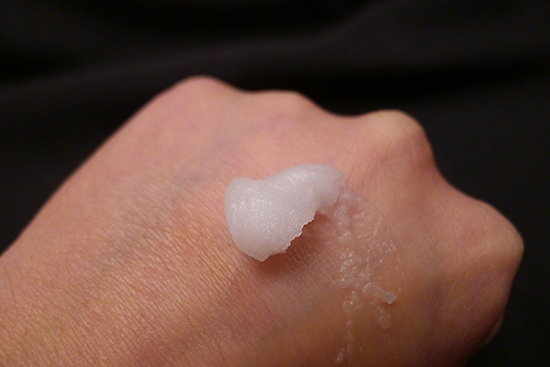 Application
The directions say to massage this product onto the face and then tissue it off. I'm not a big fan of removing cleansers with a tissue, so I decided to see if I could rinse it away with water. After massaging a cherry sized amount over my face for about a minute, I wet my hands with warm water and massaged for another 15 seconds. I was happy to discover that Banila Co. Clean It Zero does emulsify! I then splashed the remaining cleanser away with lukewarm water.
Results
Banila Co. Clean It Zero consistently removed all my makeup with ease. The first time I used it, I opted not to use my eye makeup remover beforehand to see if this products would remove my stubborn, waterproof eye makeup. It does remove waterproof waterproof eyemakeup, however, I got it in my eyes. It didn't sting at all, but it did blur y vision for a couple of minutes – things looked the way I'd imagine they would if I wore glasses made of Vaseline. Rather than continue to content with the temporary blindness, I decided not to use this cleansing balm to remove eye makeup going forward, but I imagine there are many people more graceful than I am that have no problem not getting this in their eyes.
I've been using Clean It Zero for going on 24 days now, and I'm very happy with it! It's difficult for me to gauge whether it actually helped with brightness or acne marks over time since I already use so many brightening skin care products, but I do know that cleansing my makeup with this has been easy, pleasant, and effective. In fact, I liked it enough that I decided to buy and test two additional varieties of Clean It Zero.
There is one downside, and that is that a tub of this cleanser only lasted about a month for me. I'm only 24 days in and I'm already scraping the bottom of the tub. I did use a little more than necessary for the first week or so – if I hadn't, I would probably have another week's worth of product left.
Pros:
+ Easy to use
+ Not Messy
+ Non-drying
+ Non-greasy
+ Cleanses makeup thoroughly
+ Gentle Ingredients
+ Contains No Irritants
Cons:
- One tub is only enough for about a month – will need to be repurchased frequently
Skin & Tonics Rating:
Performance: 5/5 – Excellent makeup cleanser, gentle, pleasant to use, and leaves me skin feeling clean but not tight or greasy.
Quality: 5/5 – Effective ingredients, contains nothing harsh or comedogenic, beautiful, sturdy packaging
Value: 4/5 – I don't mind paying $18 for a great makeup remover, but I do wish the tub was a little larger!
Overall: 4.7/5
Where to Buy
My Banila Co. Clean It Zero was a gift from Mootta, where this can be purchased for $18. I think it's worth mentioning that this price is the lowest price I've seen for this product anywhere, including eBay.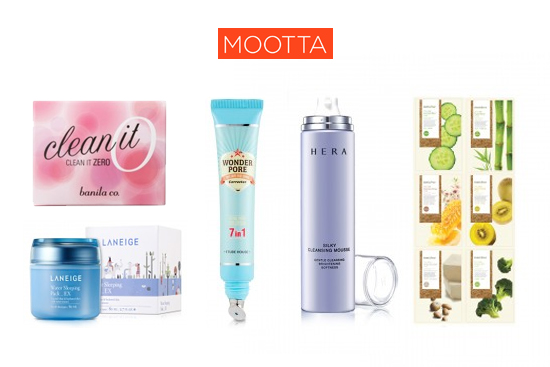 I only discovered Mootta recently after they took the time to introduce themselves, and I find them to be an intriguing shop! What I find most interesting about Mootta is that their beauty offerings are so carefully curated. Mootta's selection contains only top-performing, popular items, making them an easy starting point for those who are new to Korean beauty products, as well as seasoned SoKo beauty veterans who want to stay on top of the latest trends. They're definitely worth checking out!
Disclosure: This is a sponsored post. Any opinion I express in a sponsored post is still 100% my own – a sponsored post simply means that a specific brand has compensated me for the exposure they receive by being featured on this blog. For more information, see full disclosure.